Coalescence means unity or to unite
*Primarily composed of former guildmembers of Bisdak, Civitas Dei, G-Rules, Nihil Metus, Project Mayhem,  Roughnecks, Supreme Gods and Zero Gravity.
*Running on maximum of 4 guilds.
*No main guild/main GM.
*We don't encourage giving salaries but we give out supplies for your sieging needs.
*We siege for 3F's – Fight, Fun and Friendship.
Official Guild Roster and their respective GMs
Coalescence [W] – Weakest Link.
Coalescence [MX] – [ vangardrush ]
Coalescence [G] – -=SoULcAT=-

Coalescence [M] – michaelooter on hibernation
Coalescence [H] – Huiniz on hibernation
Coalescence [Wy] – Wygraf on hibernation
Coalescence [PJ] – Pjblog on hibernation
Coalescence [CD] – MyNameIsOfNoImportance on hibernation
Coalescence [T] – thunderbolt on hibernation
All divisions are actively recruiting. For interested applicants, please visit our Coalescence Forum or the pROBaldur Recruitment Area.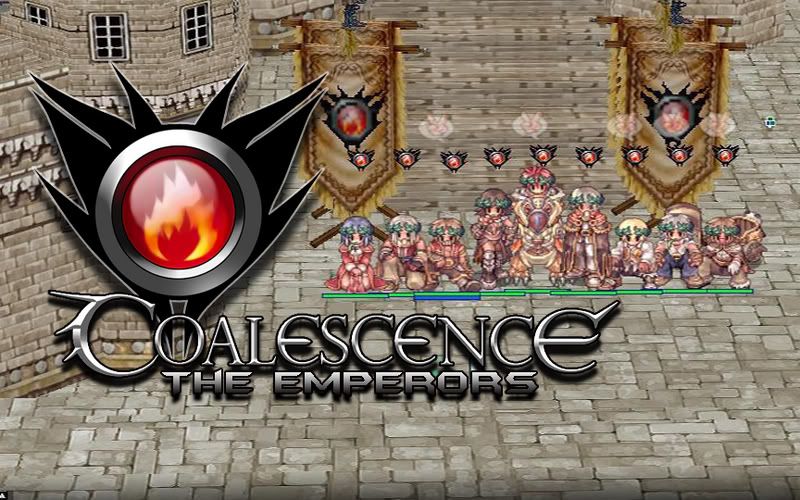 2006 RPC Chaos Champions, RPC Overall 2nd runner-up, #1 Agit Lords score in pRO
2007 Maya Purple siege series winner, Tao Gunka siege series winner, 6-Time BTA Champions, 1st and only guild to create Godly item (Baldur)
updated: 22 Nov. 2007
————————————————————————————————
LianMeng Meaning:
Merge, Joint Forces for a Common Purpose.
Chinese name for Coalescence guild from pRO Chaos/Baldur Server.
Brief History:
Chaos Server Champion for 2006 and 1st Runner up in Ragnarok Philippine Championship.
Clan Status:
————————————————————————————————————————————
LianMeng:
>Main Clan.
>Clan Level 3.
>With Emblem.
>Population: 160Members
>Level Requirement for Invitation: Level 70+ and must be registered in our official forums.
LianMeng Clan Inviters:
Master: Huiniz
Marshal: MiMee
Major: angel7
Captain: WeakLink, Huinizeli
————————————————————————————————————————————
LianMini:
>Extension Clan.
>Clan Level 3.
>Without Emblem.
>Population: 70Members.
>Level Requirement for Invitation: Level 10+atleast can also register in our official forums.
LianMini Clan Inviters:
Master: RazorBack or RazorbacK(Main)
Marshal: Bernice or Grey(Main)
Major: HuinizEli or Huiniz(Main), LaDyDonNa or Jimsensui(Main)
Captain: nutsku, r0ckrBabe or DarkKenji(Main)